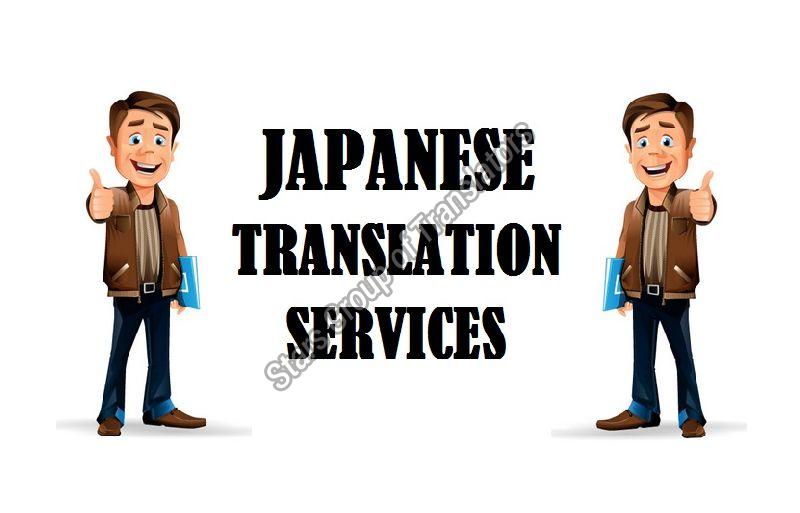 The most crucial factor that you will need to pay attention to when choosing a translation agency is the quality of the Japanese translation service. Everything else is secondary. Several details will help you ensure that you are choosing only the best Japanese Translator Services in Delhi.
Consider qualifications
One of the criteria to find best one is to carefully consider the translators' qualifications suggested to be working on your document. Different firms hire their experts on varying standards. Find out what these are. Your concentration should be on translators who have had some commendable experience with the Japanese language. Choosing a provider with Japanese as preferred language will go a long way in ensuring the fluency of the final result.
Experience of the translator matters
You must also pay attention to the experience of the translator. How long have they worked in the profession, and in what other capacities have they served outside the linguistic field? All these points help you ensure that the experts you will be approaching are acquainted with the rules behind Japanese translation services in Delhi while the second will give them an edge if you require technical translation in a related field. For instance, a specialist who served in some capacity within the legal area will handle Japanese legal translations more efficiently.
Check the background of service providers.
Although certifications of the translators are not that mandatory, but they certainly help. Most expert translators are part of one firm. Translation service providers who are part of Japanese or international lingual companies can generally be relied on to provide average results.
Enquire about the editing and formatting techniques
The eventual quality of a Japanese translation services Delhi is determined by the editing and formatting methods. Larger agencies typically assign the translation to a set of qualified professionals and then have them converted document proofread by a second group. This helps significantly in finding out the mistakes or fallacies that might have happened during a translation. Other companies enlist the services of advanced japanese translation programs to ensure that the final product is consistent in its use of terms.
Do prefer seeking services of native speakers
Make sure you look for a native speaker. A native speaker is a person who has grown up speaking your target language that implies Japanese it is their first language. If the writer can't speak your native language confidently, you don't need to worry about it. The purpose is that you don't need them to translate any content into your native language. Just that they communicate with you, everything is fine.
Don't overlook the privacy policy.
The most vital thing to consider is the privacy policy of the company. Professional translators have a firm privacy policy. An independent translating services provider on the other hand doesn't usually have a strict privacy policy. Companies know that they may encounter lawsuits if they violate their privacy policy.
Compare company vs/ independent professional.
If you consider an independent professionals then they can save you a lot of money. If you want to go with an independent translator, make sure that the professional is trustworthy and has many experiences. Translation firms figure out a solution in a short period.
Compare the cost of the service providers.
There is no common rule on such as what should be the cost of Japanese Translator Services Delhi . Translating a paper might cost anywhere from a few thousands. The ultimate price is generally determined by the Japanese translation organization only that you finalise after research, the volume of work needs, and the arena in which it falls.
All of these are the major details anybody needs to verify when searching for a potential translation services. You can find this out by contacting the agency you wish to work with and scheduling an interview. Most Japanese Translator Services Delhi, however, will volunteer some of the best websites.