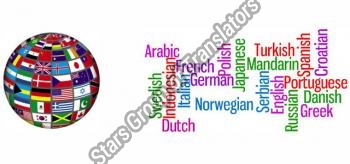 The purpose of any language is to communicate the message. But, with over 1000 spoken and written languages globally, to a non-speaker, a language can divide instead of a bridge. Translation services from leading professionals play a significant role in bridging this division. All businesses, book authors, and academic researchers have much to gain from translating their ideas and research. The translation is a unique skill and must be done by professionals and experts at the top language translation company Delhi who understand the topic of your writing.
Hiring an excellent online language translation company in Delhi would be a wise investment if you are an author.
Have a look at how!
1. Speak to a global audience
Your readership will grow by many folds and not be limited by geography.
Getting your book, research paper, or any document translated into another language increases your readership. A book written in a language other than English will mainly be sold in its native country and picked up only by limited readers. If that book is translated to English, a global language, your readership increases, and you acquire a new audience - one that speaks Japanese and still understands the content. However, suppose you summarise your book in English or Spanish. In that case, you can grab a significantly massive part of the universal population.
Hiring a translation service to translate your paper, book, or any document into one of the world's major languages, such as English, Spanish, or Chinese, will assist you in communicating your ideas and idealogy to a global audience.
2. Collaborate internationally
You will have the prospect of working on transnational issues basis. Research institutes, businesses and financial companies think they should think of hiring a translation service provider in Delhi as they stand to hold a lot from translating significant data into another language.
Translation of research papers opens the doors to many international collaborations and businesses.
Exchange programs and institutional partnerships can offer benefits like access to foreign equipment and infrastructure, sharing costs and risks, and, in some cases, access to indigenous populations. Language translation company Delhi can do wonders for researchers. You can communicate your work and ideas to fellow researchers and businesses in other countries. Through international collaborations, get a chance to learn and experience a new culture, business, and idealogy.
3. Increased approach to practitioners who don't speak your native language
Language should not stop the impact of new analysis. If you have written a research paper or a financial report in another language like China, Spanish or Dutch, its immediate audience is their native country. However, your business analysis or academic research results are likely to be significant for professionals worldwide, not just in India. Due to a language barrier, the global community need not miss out on your research. This can be solved by one of the many online translation services. Language should not be a factor that prevents new findings from reaching practitioners in that discipline.
Here are the reasons to look for a language translation company in Delhi:
• To attract a large audience to your business.
• Grab translation services for the growth of your business.
• Good for travelling and tourism and with foreigners
• Have a vast scope in medical translations.
• To extend the company among foreign clients.